The Nobel Method of Intuitive Healing
Apologies – Christine is taking a break from teaching in 2021
Student reviews from the Level 1 Nobel Method Workshop in Hereford, September 2017
"It was a fantastic course. It was life changing. Christine is a wonderful teacher, my heart truly opened. I so look forward to doing Level 2." KM, Wales
" It was a marvellous experience well worth waiting the many months for. The course is perfect." LC, Luxembourg
"Two wonderful days of learning and participation. The free flow qi gong was so light and flowing. I can take that with me and do it any place and any time." NG, Singapore
" I love Christine's humility, compassion and extraordinary patience. The course flowed so easily and she made it appear so simple and uncomplicated." CH, London
Christine Nobel: " For the last 20 years I have been studying and working with energy. I have received training from many outstanding teachers, notably Qi Gong Master Zhixing Wang ( of Bejing and London) with whom I trained for many years. I learned to 'tune in', to feel energy in myself and others and to use energy for the purpose of self-transformation, self-healing and for the healing of others. Qi Gong movements and meditation remain an integral and invaluable part of my daily life and it has been my pleasure to teach qi gong to others."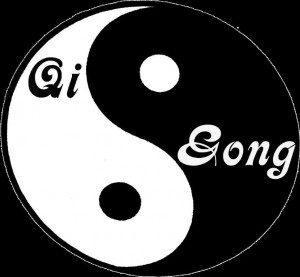 " There is an enormous sense of calm in Christine's qi gong classes. We feel nurtured, cleansed, re-energised and much better able to support ourselves in our everyday lives."        
Carole, Qi Gong student
In Spain in 2007 I met and began studying with Dr Kam Yuen ( of Hong Kong and the USA). I worked closely with Dr Yuen over a 10 year period and in 2010 I became the first Certified Master Instructor of the Yuen Method based in the UK. I have taught the Yuen Method to many students from all over the world.
Dr Yuen's remarkable work achieves fast, effective results at speed. It has broadened my understanding of how we function and malfunction and how we can change from weakness to strength in an instant. It is a fascinating part of "the energy story".
Over the last 20 years I have absorbed what I have learned from my teachers. I have practised, experimented and "played" with energy, logging my findings and making new discoveries of my own, mastering my own approach. I have shaped and crafted this into The Nobel Method of Intuitive Healing.
Knowledge and information – and even truth – are not static. They evolve. The Nobel Method is a dynamic approach to maintaining positive transformation and flexibility in an ever-changing world. It combines the sharp, incisive, intuitive skills of the Yuen Method with the physical, emotional and spiritual nourishment of Chinese Qi Gong Healing.  Finally I have added to the Nobel Method fusion some of  the phenomenally humbling and generous teaching that I have received from the animal world.
Animal Healing receives a special focus in The Nobel Method. I was blessed earlier in life with a truly exceptional horse ( Nobel) and a one in a million dog (Gemma). They were both outstanding "teaching animals" of remarkable insight, patience and nobility. Between them, over many years, they taught me to "hear" and to heal – as have many other animals since then.  I dedicate all of my healing work to their memory.
We share our planet with the many animals who depend upon us for their well-being and survival. The Nobel Method Level 2 teaches students how to begin to tune in to animals, to communicate with them telepathically, to identify their needs and to begin to heal them."
The Nobel Method Level I Workshop introduces students to:
Qi Gong movements for rejuvenation, health and personal transformation. Feeling and moving qi.
Self Healing through Meditation. Breathing and harmonising with the Universe. Liberation from the dominance of mental thought.
Locating Healing Chakras (key energy points around the body). Self grounding and the channelling of healing with hands as per "The Healing Act" of the National Federation of Spiritual Healers ( NFSH).
An introduction to intuitive healing; tuning in to yourself and others; easing or removing physical/mental/spiritual problems
Level I Nobel Method of Intuitive Healing Workshop aims to energise students and to inspire them to:
Enhance the quality and meaning of their own lives
Enhance the quality and meaning of the lives of people and animals around them
Increase their understanding of energy, and their ability to work with it beneficially
Continue the spirit of enquiry into how energy works
Students will be given a Certificate of Attendance.
Level I gives students an introduction to the topics listed above. Those who wish to study these aspects in greater depth may wish to attend the Level 2 Workshop in The Nobel Method of Intuitive Healing.
Level 2 Workshop in The Nobel Method of Intuitive Healing will be on the 29th & 30th of September 2018
This Workshop focuses more fully on
Static and moving Qi Gong Meditation practises
Qi painting for creative and artistic flow and meditation
Focussing qi on specific health issues. Self help techniques.
Healing spiritual and psychic issues.
Resonating with the geometry of the Universe
Animal communcation and healing
Further Information, Fees, Booking & Payment
Click here to request  further information  on Workshop dates and fees.
Click here for information on The Yuen Method